How do Startups obtain Financing?
The majority of entrepreneurs begin their business venture with little to no cash reserve. Not that they intended to start that way, but because they ran into unexpected costly hurdles. These unforeseen expenses place tremendous force on your ability to operate efficiently enough to stay ahead of your competition.
For many startup companies, getting a bank loan isn't an option when their only viable asset is their open account receivables outstanding or a PO from a Fortune 1000 company or government entity. Bank's credit guidelines are strict. In fact, in 2020 only 23% of small business loans were approved compared to over 60% of alternative lenders according to Biz2Credit Small Business Lending Index.
Chances are unless you are a seasoned business with a proven track record and good corporate credit, SBA loans at a traditional bank won't grant you a credit line. With a thin balance sheet, it's difficult to find the funds necessary to thrive in your competitive industry. Many start-ups are able to procure government contracts that need finance. ShurrFinancial has a robust contract financing group for start-ups.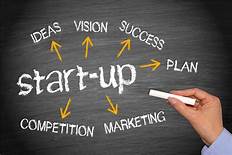 What are the Options for Start-up Financing?
With our AR Invoice Factoring and Purchase Order Financing programs, we provide new companies with a lifeline of fresh, safe capital to stay on the front-line of your industry. If you work with creditworthy customers we can advance you up to 90% of your current outstanding invoices. We will happily wait the 45-60+ days for your creditworthy customers to pay. No longer will you have to turn down big contracts or large orders because you are under-capitalized.
We have a quick and easy approval process that can be set up in as little as 3 business days. In most cases, we provide same day funding once we receive an emailed copy of your invoices and confirm them with our friendly, professional verification process.
What are the Benefits of Factoring for Startups?
Available, affordable & effective funding options
Factoring is not a loan
Take on bigger orders
Factoring with ShurrFinancial includes AR Management
You can leverage our fulfillment and logistics expertise
Credit protection against bankruptcy through Paragon's Non Recourse Factoring
Cash in your hands in as little as 24 hours
Up to 90% advanced on your Invoices
Pre-approve your client's credit