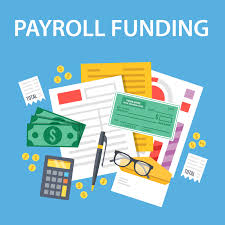 The commercial scene in the US and Canada is finally improving. Businesses are doing well, getting orders and looking forward to growth and success. However, to exploit the market opportunities, small and growing companies face cash flow issues. Cash flow is crucial not only to maintain sufficient working capital but also to pay employees on time.
Unfortunately, the commercial terms widespread in the market are not very helpful in this regard. Nothing is more stressful for a small business than worrying about meeting payroll each week. Also, the slow paying clients and customers can cause enormous strain on cash balances. Lingering Net-30, Net-60 even net-90 day receivables can cause a strain on company cash flow.
ShurrFinancial has been providing advanced 100% payroll funding to IT, telecom, staffing companies, security guard, and other service companies, for over 21 years. Our payroll solution gets you the money you need on a weekly basis through factoring your accounts receivables.
What is Payroll Funding?
Payroll financing is a tool that allows a company to finance its invoices and assets to fulfill its payroll needs. It usually refers to invoice factoring, with the specific purpose of providing capital to pay employees or temporary staff. Through payroll funding, you try to infuse cash in a firm to supplement its working capital, mainly to meet payroll requirements on a weekly basis.

How does Payroll Funding work?
Five simple steps to understand payroll financing process are:
• 1st: Your staffing, janitorial or security company delivers goods and services and raise invoices.
• 2nd: Then the company sets up a financing account with the payroll financing company, wherein they decide to sell their Accounts Receivables.
• 3rd: The factor or the funding company purchases the Accounts Receivables.
• 4th: The payroll finance company advances up to 90% of the invoices which can then be used to cover payroll.
• 5th: Once your customers pay in full, the funding company settles the transaction by depositing the remaining percentage of the invoice, less a fee, in the bank account of the company.
We understand the demands rapid growth puts on cash flow, the pressure of meeting payroll financing and benefit premiums. We offer up to 90%, same day—wire transfer, advance against an invoice for our clients. After the invoice is paid we deduct our fees and remit the balance back to you. Depending on volume, the discount fee can be as low as 1%.
Each account is handled individually. You will be assigned an account executive, a real, live person that you get to know, as a single point of contact. They get to know you as well and how you want your account handled.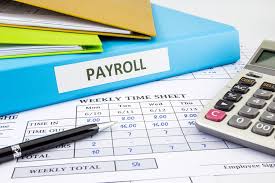 How Much Payroll Funding Cost?
A recourse factoring company can require you to place your payroll financing processing with them, but not with Paragon! We allow you to choose the best payroll processor for your industry and we expertly handle the funding your payroll. Generally, the cost of funding varies between 1.5% – 3.5% per month. However, Non-Recourse Paragon offers the discount fee as low as 1% based on the sales volume, the credit quality of the end customer and how quickly they will pay the invoices.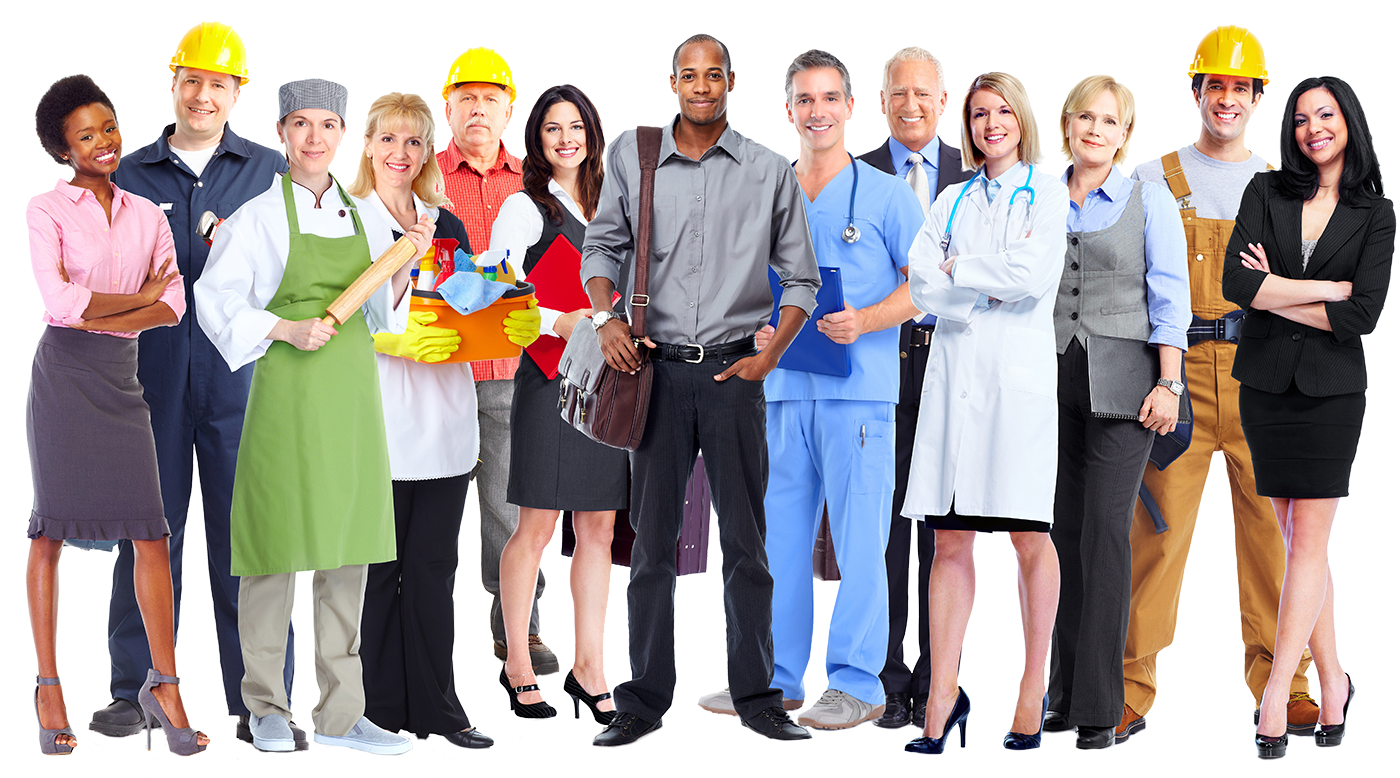 How Staffing Companies/Small Business/Startups can Benefit From Payroll Financing?
Recruiting and retaining the talented staff is one of the top challenges a business face. However, irregular payments to staff will drive them away from a firm. Timely payments to employees are the prerequisite to keep employees happy and satisfied. With payroll financing, a startup staffing company can sell their invoices to a factoring company and receive weekly advances to pay temporary employees. Same is true for any small business and startup; invoice factoring provides the company with immediate funds to cover payroll, pay for business expenses, and grow.
Transactions are fairly simple. Once the startup staffing company sets up a financing account with the payroll funding company, they submit an invoice along with a copy of the time cards (detailing due dates for payments). Once they have the invoices, the payroll finance company advances up to 90% of the invoices and deposits the funds in the bank account of the staffing company. The funds can then be used to cover payroll.
What Are The Advantages of Payroll Funding?
No cash flow issues: Payroll financing would ensure that there is always consistent cash inflow. You do not need to worry about how to meet weekly and fortnightly payroll.
Enables you to grow your business: With lesser worries at hand, a company can concentrate to take up a new project/orders. Payroll funding gives them the confidence to hire new staff to fulfill new client orders and not lose your talented human resource due to lack of funds.
Easy to obtain: Payroll funding, through factoring invoices, are easy to get. Bank loans application is a lengthy and complicated process. Small business and startup benefit most from this as most of the times they are unable to meet all requirement for a bank loan and gets stuck due to lack of funds. With factoring services, you only need creditworthy clients.
Does not add debt to your balance sheet: Bank loan adds debt to your balance sheet and always appear as a liability. Instead, it is a sale of your assets (receivables). Hence, it is debt-free financing. This structure is lucrative to the large companies for funding.
Allows you to offer competitive terms to the clients: Commercial clients like to pay in 30-60 days. It becomes hard to accept this norm as a startup or small business because you have employees to pay every week or 15 days. However, with payroll funding through invoice factoring, you can offer this competitive term to your clients. It allows you to add more clients to your business.
Flexible: Your financing option grows as you grow. As you get new orders, you can get more funding through factoring. As long as you add creditworthy clients to your business, you can be confident not to face any cash flow problems.
Opens the way to conventional financing solution: Many companies have found factoring to be a stepping stone to transit to a more cost-effective financing resource like 'Line of Credit.' Factoring allows you to build a track record to qualify for an alternative financing option.
No long-term contracts: There are no long-term contracts compared to other funding options.
Quick cash: Unlike other financial solutions invoice factoring is a quick fix. Paragon offers same day 100% payroll financing.
Which Industries Can Use Payroll Funding?
Since all industries use payroll, any of them can use payroll funding. Any business that extends credit or expects payment in return for providing goods or services qualifies as a possible client. Paragon offers invoice factoring to:
Small businesses
Staffing companies
Janitorial
Healthcare staffing
IT staffing
Security guard company
Retail
Utilities
Financial Services
Government
Education, and
Commercial
How Can I Qualify For The Payroll Financing?
You can qualify for the Payroll Financing by following these steps:
1st: Contact the payroll funding company and share which invoices you would like to factor.
2nd: The funding company then runs a credit check on those clients to ascertain their credit-worthiness.
3rd: Payroll financing company would be able to confirm their approval within a few minutes or hours.
4th: Fax or send an electronically generated copy of the invoice with any backup documentation.
5th: Paragon then assigns an account executive to you as a single point of contact.
6th: Then we credit the percentage of the invoice value. Paragon offers up to 90% of the invoice value on the same day through wire transfer.
WHAT CAN YOU EXPECT FROM PARAGON FINANCIAL SERVICES:
Same day payroll funding:
ShurrFinancial offers true same-day 100% Payroll Funding. Once an account is established and we receive a fax or an electronically generated copy of the invoice with any backup documentation by 10-11AM, funds will typically be wired to your account by 4 pm that day. As promised we can send you funds within 24 hours of your application.
Best customer service:
ShurrFinancial has been in business for more than two decades. We have built a reputation by offering best customer service possible. All our executives expertly handle funding procedures.
Competitive rate structure:
A market discount rate is between 1.5% to 3.5% per month. At ShurrFinancial we can also offer a rate of 1% a month.
No hidden charges:
There are no hidden charges involved. We have been in business for a long time and can offer you the best advice for finance related solutions.
Choice of best payroll processor:
Many factoring companies may want the staffing company to place their payroll processing with them. However, ShurrFinancial allows the staffing companies to choose the best payroll processor for their industry and expertly handles the funding of payroll.
A comprehensive solution for all related aspects. Look below to see what you can get without any overhead cost:
1) Evaluation of the creditworthiness of customers before granting or extending the credit.
2) You save money on the overhead cost of keeping accounts receivable or billing personnel
3) Relieve yourself of having computer backups, or the security of data in place related to Accounts Receivable.
4) Save your valuable time, which otherwise is consumed in printing and mailing statements to your customers
5) Enhance and Improve collection practices and monitoring of receivables
6) Allows you to have centralized processing of payments with lockbox services
7) Eliminates the need to send employees to the bank to make deposits
ShurrFinancial has built its reputation by offering the best customer service possible. This coupled with our competitive rate structure has helped Paragon become one of the premiere factors. If you sell a product or provide a service for creditworthy customers, there is no need to wait 30-90 days to get paid.
We can advance funds to you the same day you invoice your customer and follow through on those invoices. Aside from that, we'll also verify acceptance, do credit approvals, collections and enhance your ability to operate your small business without worrying about working capital, payroll, or past due obligations.
Get great rates and no minimums for payroll funding for your small businesses, staffing companies, healthcare staffing, IT staffing, or security guard company. Payroll loans for small business can be difficult to acquire. You need a Payroll Financing Solution from a dedicated payroll funding company.