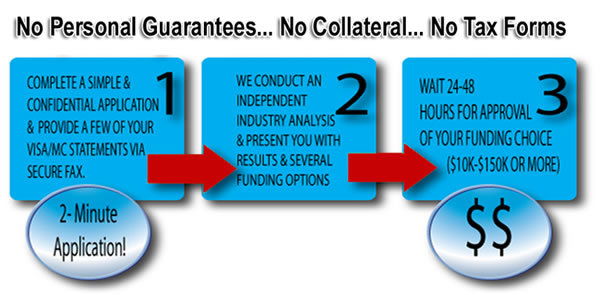 We're pumping an obscene amount of capital into America's small businesses!
The economy is starting to move again and businesses are slowly opening back up. There's no doubt about it, the Coronavirus pandemic threw a wrench into our economy. It's now business unusual in our new normal. Consistency and stability matters to a business in a time of chaos. What adds stability to a business? MONEY! Everything in business is uncertain right now, except for our ability to provide fast working capital and cash flow solutions to keep your business going strong.
We don't shut down, we don't close, and we're always prepared to help you grow your business. Business has changed for everyone; but businesses that survive situations we're in now are those that are capitalized and able to adapt quickly.
Nothing has changed, and nothing will stop us from attaining our goal. Quite frankly, we're more focused on it now than ever before. Bottom line, we can't make it any easier for you to access the capital your business needs to thrive and grow!
APPLY HERE or Schedule an appointment
Tired of waiting on banks or the Government to provide the working capital you need for your business? After weeks to months of lengthy applications and invasive processes, traditional banks may not even approve you for the money you need.
By using your future revenue or receivables and cash sales as assets, we can qualify your business for up to $100,000,000 business cash advance within hours. We specialize in working with small and medium sized businesses such as restaurants, medical and dental practices, salons, and many more.
OUR SOLUTION IS FAST, FLEXIBLE, AND HASSLE FREE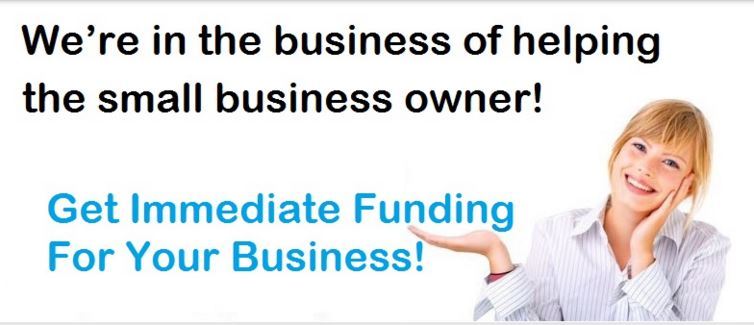 You don't need perfect credit or an abundance of collateral. We simply purchase your future revenues or receivables or daily cash sales upfront and give you the cash your business needs in as little as five business days. Once funded, we get reimbursed either with a fixed percentage of your daily credit card receipts, or with a debit of a select amount from your business checking account, if you have chosen the ACH option. Our speed, flexibility, and commitment to our merchants makes Rapid Capital Funding the perfect alternative to traditional business loans. Get started on your approval today!
Merchant Cash Advances are based on merchants' future credit card transactions or Daily cash deposits and are a hassle free loan alternative which provides unsecured working capital for small businesses up to $100,000,000. Our business cash advance program is a convenient, fast and easy way to get the money you need for your business exactly when your company needs cash most. Based on future credit card sales, we provide your business with the cash in advance and without the formalities and strict requirements of most traditional small business loans or other lending institutions. Good credit, security collateral and a long business history are the common requirements of conventional small business loans, which is not available to all business owners. The business advance is a perfect alternative for people with bad credit. A merchant advance allows you to leverage the greatest untapped asset you have... your future sales!
The concept is simple. We will pay you for your future credit card transactions up front. As transactions roll in we get paid back with a small fixed % of those daily credit card receipts.
No Closing Fees
95% approval rate
Up to $100,000,000
Tax deductible
No collateral
No financial/tax returns required
Fast approval
No application or startup costs
No hidden charges
Not personally liable
A-B credit not required
No bills to pay
Merchant Cash Advance Requirements:
Must be registered in the United States.
Must accept Visa or MasterCard or have daily Monetary Deposits as a method of payments.
Your credit and debit card sales are a minimum of $10,000 every month
Business Cash Advance vs Traditional Small Business Loans
1. Conventional loan options usually require above average credit, a substantial down payment, and might come with strictly defined terms of use. With our business advance there are no up-front or hidden fees, no specified terms of use, or outstanding credit requirements. While small business loans require collateral and personal guarantee, new and businesses with bad credit can still qualify for an unsecured cash advance or business advance.
2. Even if the applicant has good personal credit and has been operating for over a year, banks and other lenders may consider your industry to be extremely high-risk. Many lenders will not provide funding at all, while those that do tend to be very selective.
3. Because business is fast-paced and constantly changing, owners often seek capital to renovate, advertise and expand. Traditional funding takes too long to qualify for and may not be approved in time. We can have you approved for a credit card business advance in as little as 24 hours.
4. Unlike a small business loan that requires a fixed payment, our unsecured cash advance is based on credit card sales volume... so during a slow time it allows you to pay less. This program is designed to accommodate owners with the natural patterns of business ups and downs. So we only get paid when you do.
5. Even if you have applied and been rejected for small business loans, you may still be able to qualify for a merchant cash advance. We have helped hundreds of merchants who were turned down by banks and other lenders.
6. A business owner must be able to handle emergencies or be able to act on an opportunity quickly. Most people can't afford to wait around for banks which require large amounts of paperwork, financials, tax returns and overall time. Traditional funding could take months to secure while our merchant advance will provide you with up to $100,000,000 of working capital in as little as 72 hours, and we can have the money placed in your bank account in less than a week. What can a merchant cash advance be used for?
There are no limitations on how merchants plan to use their cash advances and we do not require any plan or purpose to complete the funding. It is completely up to the business how they wish to utilize the money they receive, however, most choose to invest back in their business for renovations, expansions, equipment, payroll or just general business cash flow.
When your company needs cash, we are glad to help!
We are dedicated to provide the best solution when a traditional small business loan is unavailable to obtain. In today's tough economic climate, small business owners have the most difficult time trying to get the money they need to sustain or bring in new revenue. We understand the challenges you have to face while trying to maintain a healthy cash flow and we will do whatever we can to help you get through any hard times or simply support you in growing your company. The success of your business is important to us.